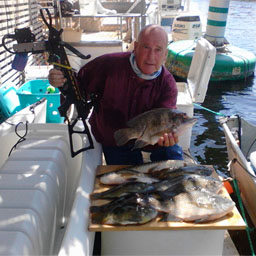 Hello, and welcome to my website.
I'm Captain Larry Jarboe, of Key Largo, and I use my Wavewalk 500 and Wavewalk 700 for commercial fishing and just for pleasure. I'll be happy to show these boats to you, and  answer your questions about rigging them and fishing from them.
I stock both the W500 and W700 locally, in Key Largo.
To schedule an appointment, call me at 305-680-8841 (no texting please) or email me »
Looking forward to see you!
Capn' Larry
Read more and watch more fishing videos on capnlarryjarboe.com