Hello and welcome to Wavewalk Adventures in Key Largo!
I am Captain Larry Jarboe, and I'll be happy to take you in my aluminum catamaran the Wavewalk Express on guided tours all around Key Largo. We've recently equipped this comfortable, large size vessel with an electric motor, and this opens to us many new places to explore, watch wildlife and marine life in the parks, nature reserves, mangroves and reefs. We also offer tours in Wavewalk S4 micro cat skiffs, with a mother ship and without it.
As Wavewalk's authorized dealership in this area, we carry Wavewalk boats and kayaks in stock, and we can outfit yours for fishing. We may also be able to find an outboard motor for you.
Call or text me: 305-680-8841
Email me: bass21292@yahoo.com
Captain Larry Jarboe
Wavewalk Adventures
43 Garden Cove Dr.
Key Largo, Florida 33037
Wavewalk Adventures' location in northern Key Largo –

The S4 Twin-Hull Cartop MicroSkiff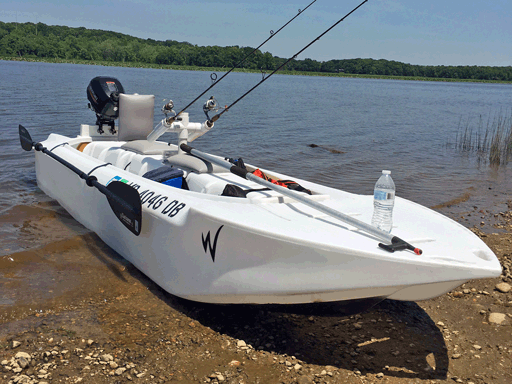 The Wavewalk S4 is the backbone of our microskiff fleet. It is the most stable, comfortable and seaworthy portable boat out there, and it performs better than many small skiffs when it comes to going in mangrove tunnels and in choppy water.
January 2018 – Going at 17 mph in my S4, and breaking the top speed for Wavewalk boats:
Pictures from our boat and kayak tours